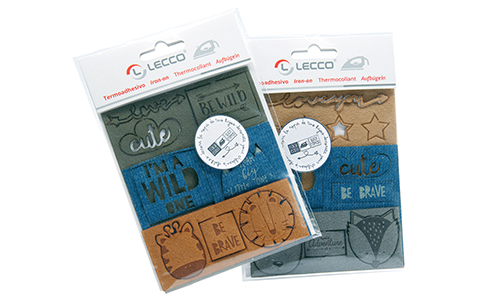 The thermoadhesive applications are printed, woven, embroidered, engraved, etc. They come in various types of packaging. We can find them in plastic displays and in polybag blisters, or in cardboard display boxes.
The blisters can be 1 single unit, or 6 or 12 units of the same thermoadhesive application. This packaging allows you to buy one or a few units of a single design or thermoadhesive motif in a practical and well finished way.
In the collection of thermoadhesive applications we also have blisters of several different units of the same theme or aesthetic with a packaging of a more creative type ideal for crafts and creativity.
The plastic display exhibitors are usually 8 compartments and in each one there are several units of the same thermo-adhesive application, resulting in collections of 8 designs and multiple units. Cardboard display boxes are made up of 3 different compartments where different types of thermo-adhesive applications go. Ideal to have on the counter or a table, with a nice and attractive design.