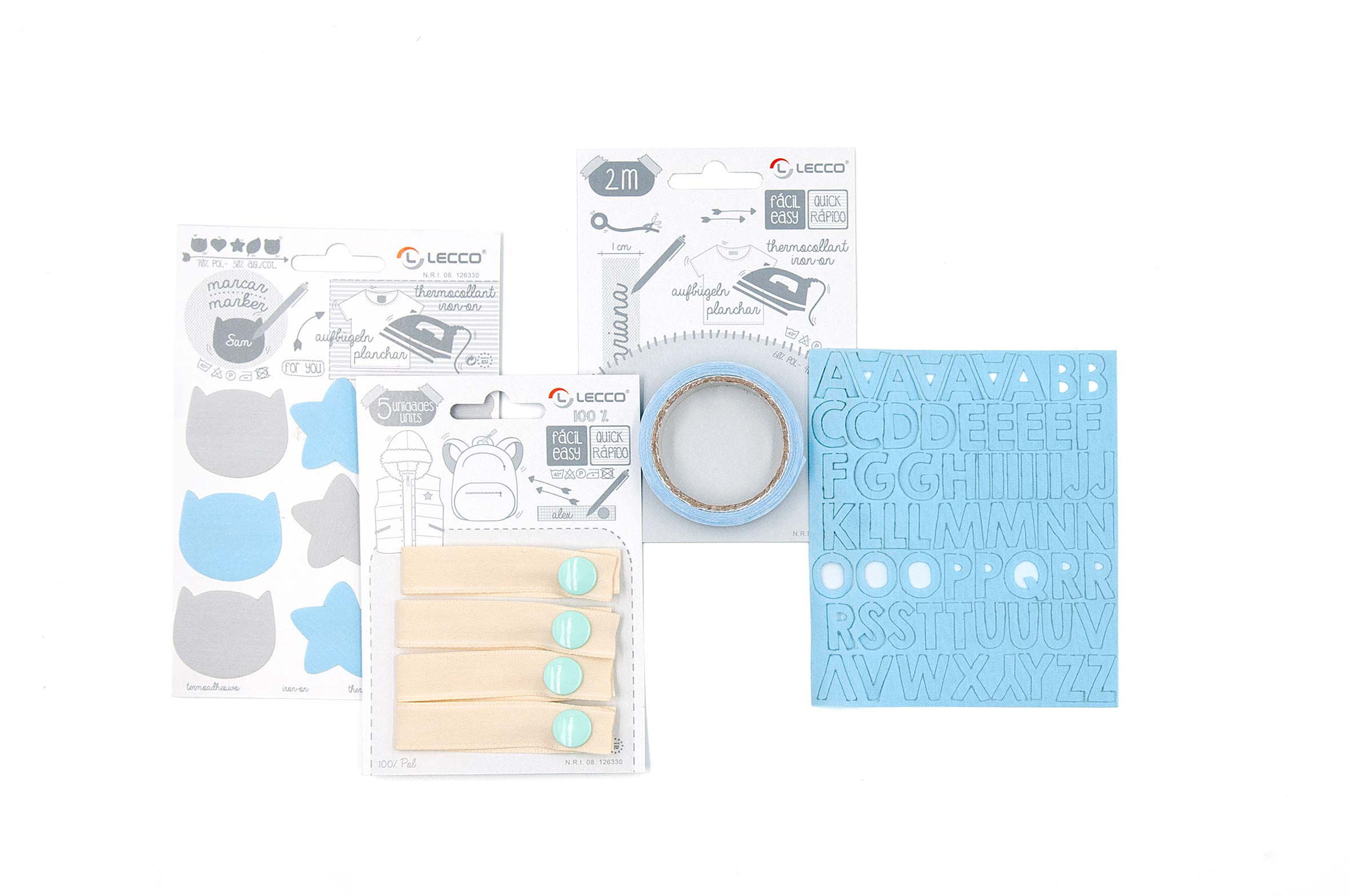 The thermoadhesive tape and the indelible pen is the basic article, just put the name or initials on the tape and iron it to the desired garment. In our catalog we offer spare thermo-adhesive tapes, indelible pens, permanent markers, etc.
Other articles in the range of thermo-adhesive markers are markers with applications of different shapes and colors that, despite being able to write the name or initials, also have the function of helping to recognize the clothes of the children who still cannot read, thanks to the identification through the shape and color. The thermo-adhesive tapes with minimalist prints of different colors make a similar function, and snaps fastener tapes allow you to differentiate any object with a simple click. Products designed to facilitate the identification of garments and objects.
Thermoadhesive alphabets allow to mark clothes with a clear and clean typeface, available in 4 colors: white, light blue, pink and denim.