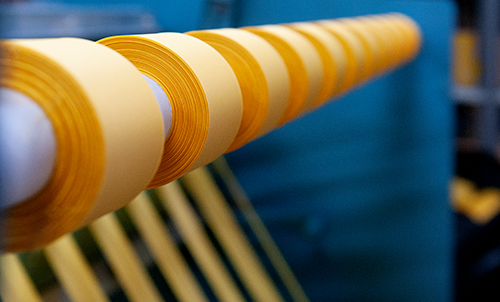 We cut the ribbons by hot blades that applied to the fabric obtain a clean cut without fraying due to the heat-sealed action they do on the fabric.
We can cut special orders for our customers with our materials or with the materials provided by the customers as long as they are suitable for heat-cutting. For special orders you must consult the technical aspects in advance and the minimums to be produced according to the required width.
The thermo-welded cutting machinery is equipped with hot cutting blades and a roller circuit that gives the fabric the necessary tension to achieve a not fraying polished cut. Thanks to the tension in the cut and in the winding the resulting coils are well folded and consistent.