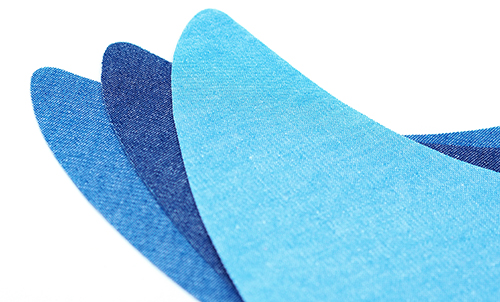 In addition to the thermo-adhesive elbow/knee patches we have other thermo-adhesive items to add to the repair function. Other iron-on repairers such as the inside thigh patches, the pieces of thermo-adhesive repair fabric of tergal or denim or also printed, and the thermo-adhesive repairing tape, etc.
The thermo-adhesive inside thigh repairs and reinforce the part of the pants that suffers the most use due to friction. With a colorful of more than 15 colors between tergal and denim quality.
The 40x12 cm thermo-adhesive repair fabric designed to cut to the desired size and shape to cover or protect the desired garment. Available in both tergal and denim as in suede, corduroy or fantasy. With a variety of colors and prints.
Complementing the 40x12 cm thermo-adhesive repair fabric we also have 38mm thermo-adhesive repair tape and in 15-meter rolls, we can find it in more than 15 colors among tergal and denim.