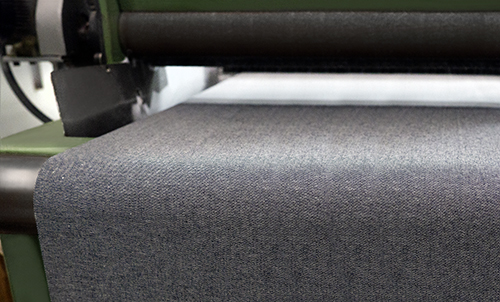 We make the thermoadhesive finish to the fabrics so that by heat they can be applied and glued.
We can apply the thermo-adhesive to fabrics both in reels and in sheets depending on the preferences of the client and the technical characteristics of the materials. To be able to make the thermo-adhesive laminate with guarantees, the fabrics are inserted in roller, oven, plate and ventilation systems that will transform the fabric into a thermo-adhesive to be suitable for applying or sticking through the heat of an iron.
We can resin for special orders for our clients with our materials or with the materials provided by the customers as long as they are fabrics suitable for the thermo-adhesive finish. For special orders, you must consult the technical aspects in advance and the minimums to be produced according to the required width and the type of fabric.