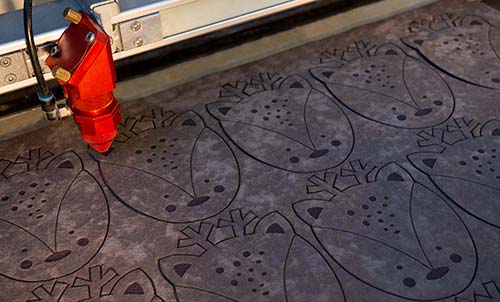 LECCO offers cutting services - in laser, hot or cold - of fabric finishing applying the thermo-adhesive resin, printing, engraving and embroidery.
In order to offer a satisfactory service we have different types of technology and machinery. From laser technology with high quality components for cutting and engraving fabrics, machines equipped with blades for hot cutting, or machines with blade discs for cold cutting.
Other services we offer are to apply the thermo-adhesive finished to the fabrics so that by heat they can be applied and glued, the printing service in silkscreen or printing, the embroidery or woven service and finally the one to engrave motifs or thermo-adhesive applications or to sew.