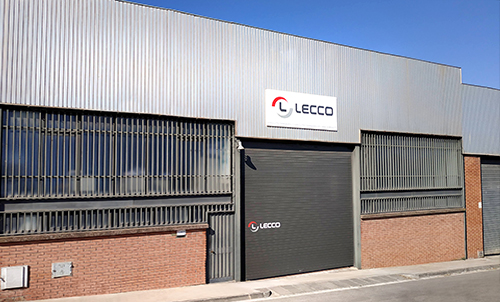 LECCO GRISON'S SL was established in 1993 but its origins must be placed before, when Mr. Mariano Ladrón de Guevara Lanau started a first thermo-adhesive textile products industry in Manresa (Barcelona). Person with great experience in the ribbon's industry, industrial activity deeply rooted in the city, decides to undertake this business project in 1984, creating the LECCO brand.
Without changing its headquarters or activity, over the years the company becomes a limited company to have a better fit within the business network and thus be able to provide a better service to customers guaranteeing its continuity and consolidation in the market. Under the LECCO brand, this family business with 35 years of experience currently has the second generation in its direction.
During its journey, LECCO has specialized in the manufacture and distribution of thermo-adhesive products with the aim of evolving and adapting production systems to the needs of new generations in order to offer quality and topical products. The early activity of manufacturing elbow pads or knee pads has been expanding and incorporating all kinds of applications or thermo-adhesive motifs to its offer. New productive, organizational and technological processes have been adapted throughout its journey in order to adapt the company to the new times and thus be able to respond to new challenges, whether industrial or social.
Currently LECCO GRISON'S SL has a catalog where in addition to iron-on products we can also find cut ribbons items, textile accessories and haberdashery, clothing and handicraft accessories. LECCO also offers its customers customization and product adaptation services to help achieve objectives.
With a long experience in the national and international market, its challenge is the consolidation of a modern project, adapted to new technologies to give the best answers and the best service at all times.