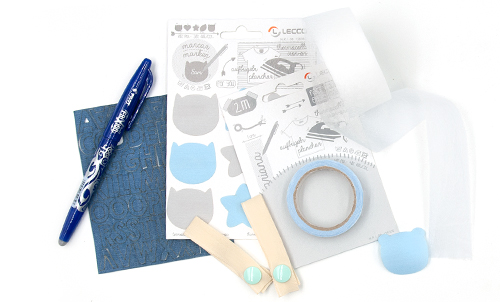 The range of thermo-adhesive products is complemented with markers to differentiate garments and other accessories such as thermo-adhesive tape for the edges of the pants or thermo-adhesive powder. The thermo-adhesive markers are used to mark the clothes in order to differentiate them in a comfortable, fast and simple way, they are very useful in any case where it is necessary to identify the garments, such as in the world of children, sports, work or residences.
The thermo-adhesive tape or hemming web, as it is usually called, is a tape to make the edge of the pants without the need to sew, just place a piece of thermo-adhesive tape inside the edge of the pants and iron at the indicated temperature. An easy and fast way to bring the pants to the right size, it is 3 cm wide and available in rolls of 10 meters.
The thermo-adhesive powder can be applied on different types of fabric, thus allowing the personalization of garments with fabrics that do not previously carry the thermo-adhesive treatment.