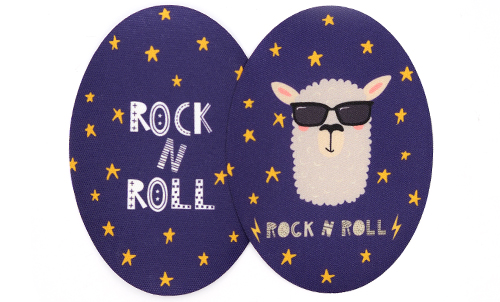 We offer a wide assortment of thermo-adhesive elbow/knee patches in fancy fabrics or with prints of our own creation. The technique of silk-screening on the other hand allows us to make creations of more organic texture by applying it on different surfaces such as tergal or woven fabrics.
Our collections of printed iron-on elbow/knee patches try to offer a visual quality to the product to make it more attractive and fun, especially for the little ones and teenagers, providing ideal colors and designs to decorate and personalize the favourite garments.
Inspired both in the real world and in the fantasy world, printed thermo-adhesive knee patches offer a wide range of colors and designs to make garments more creative and different.
The composition of the printed iron-on knee patches is 100% polyester and is usually offered in the small size or KidsSize of 8x10.5cm.