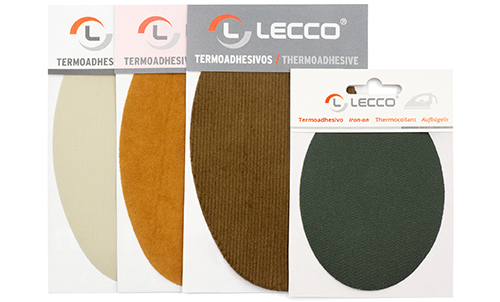 The thermo-adhesive textile products are those that stick on the garments by the heat of the domestic iron, since they have a thermo-adhesive processing on the back.
The most classic items are the knee pads or elbow pads, as a basic product to repair or reinforce pants or sweaters, it is also important to use fashion and creativity when decorating garments such as sweatshirts or jackets.
There are many shapes and colors of applications, motifs or thermo-adhesive shields, of a huge range of different subjects and several techniques and textures. We work to offer an attractive and useful catalog to everyone´s needs. We offer thermo-adhesive elbow / knee pads, both standard and small size KidsSize; plain colors, printed, suede, corduroy, etc. Other types of thermo-adhesive repairers that can be found in our catalog are thermo-adhesive inner thighs patches or pieces of thermo-adhesive fabric.