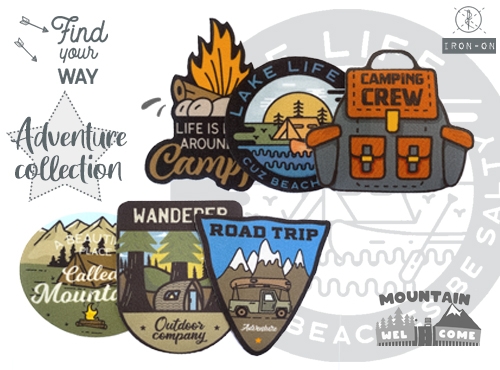 LECCO presents the new January-2021 collection, made up of 9 collections of thermoadhesive applications with very different themes, textures, colors and shapes.
New proposals for engraved iron-on, in denim and suede. Fun animal jeans applications combining engraving and precise cutting in the outline, offering cute and irresistible designs with a well-defined silhouette. The thermoadhesive labels engraved on suede are in natural colors, ecru and green, and for their size and design are reminiscent of the classic labels of jeans.
In the new collection there are 3 proposals for applications or printed iron-on motifs. The first is a fun family of fruits with colors and expressions you will want to "eat"! The second is thermoadhesive applications inspired by camping, campfire and hiking, which make us relive memories and want to live more adventures! And the third in a more urban and rocker style offers us bold thermo-adhesive applications to decorate clothes and accessories.
For the little ones, we have created a very colorful, dynamic and fun collection of animal iron-on knee-patches.
Iron-on woven labels can be found in 3 collections. They are casual, modern, in basic colors such as grey, navy or black and with some color detail that makes them both discreet and attractive.