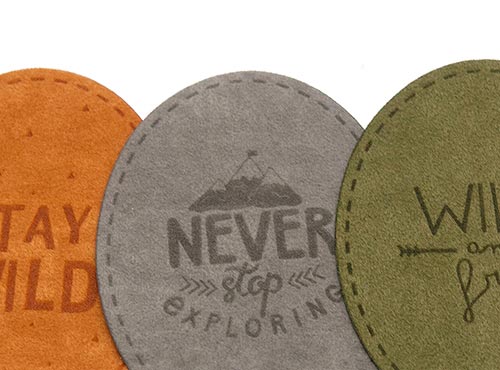 LECCO presents the new autumn 2019 collection, consisting of 12 proposals for iron-on applications of very different themes, textures, colors and shapes.
New ideas and designs for the engraved suede, which for the first time we have developed a collection of engraved thermo-adhesive elbow and knee pads. Toasted colors, green, natural colors, stone colors, combined with concepts of nature and adventure. Proposal accompanied by beautiful applications of engraved suede that without departing from the adventurous theme, have a very different and fun air.
New models of vivid and dark colored patterned labels of sports themes, motor world and super heroes.
Woven labels for work with concepts such as HANDMADE to give an even more personal touch to creations or crafts. Other designs are those of the label type in large and small sizes, different shapes and colors, and shields inspired by the world of mountain and camping.
Embroidered labels and children's embroidery close this new LECCO proposal for this fall / winter.