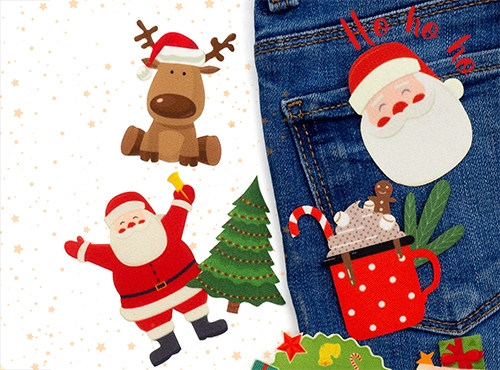 The new LECCO collection of thermo-adhesive labels printed with Christmas motifs consists of 8 new iron on applications. These new proposals increase our offer of Christmas thermo-adhesive applications. Iron on applications printed with typical motifs of this period such as fir trees, wreaths, snowmen, socks or Father Christmas.
As for the thermo-adhesive engraved antelina, we have also created 8 new Christmas-inspired designs with motifs such as gifts, bells, stars, hearts or houses.
These new collections of iron on Christmas applications become part of the already existing Christmas collection, where we find other thermo-adhesive printed labels, iron on elbow patches, and small thermo-adhesive applications to decorate small details of these very special days.