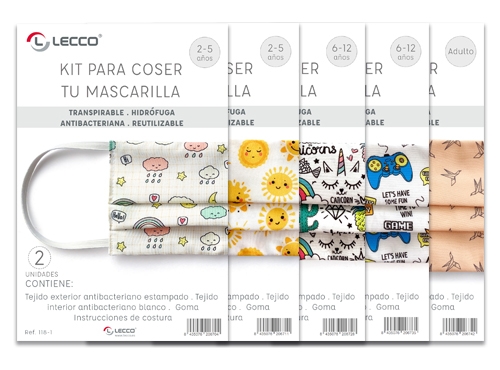 Sewing mask kits with water-repellent, antibacterial, breathable and reusable fabrics. Each kit contains 2 sewing masks, rubber band and sewing instructions. Available in three different sizes and in children's, youth and adult prints.
Besides we have the wires or "twistbands" to put on the masks to give them shape and consistency.
In order to decorate and customize the masks, we have developed a series of small iron-on printed applications. Its approximate size is 3x2 cm and the prints of flags from different countries stand out.