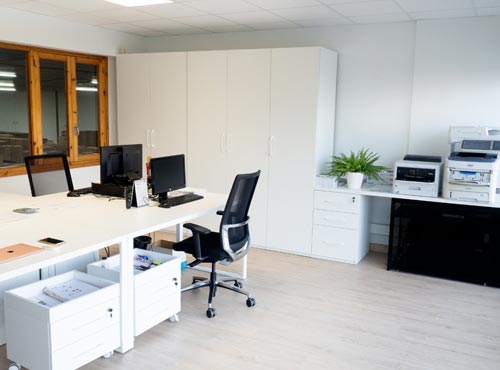 LECCO renews its offices creating a common and open-plan work space with the objective of prioritizing and encouraging teamwork.
The work environment is of the most importance when designing a project or a company, it is necessary to facilitate communication between departments, that the shared synergies help to define the character and philosophy of the company to successfully achieve the objectives set. The new distribution and the use of new technological advantages redefine the way we relate, consolidating and improving what has always been our way of understanding work.
The definition of the objectives and expectations of each department are further reinforced thanks to the new sharing of a new space where ideas, hopes and concerns continue to be shared in order to make things better and keep giving the best possible service.